Go-Ride coaching
We're coaching the next generation.
Our Saturday morning sessions are suitable for under 16s who can ride a bike, be that a balance bike or pedal bike (without stabilisers).
Book now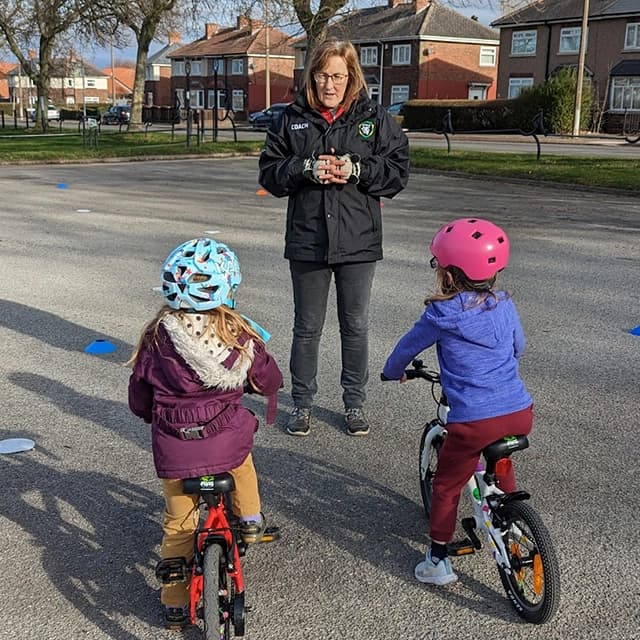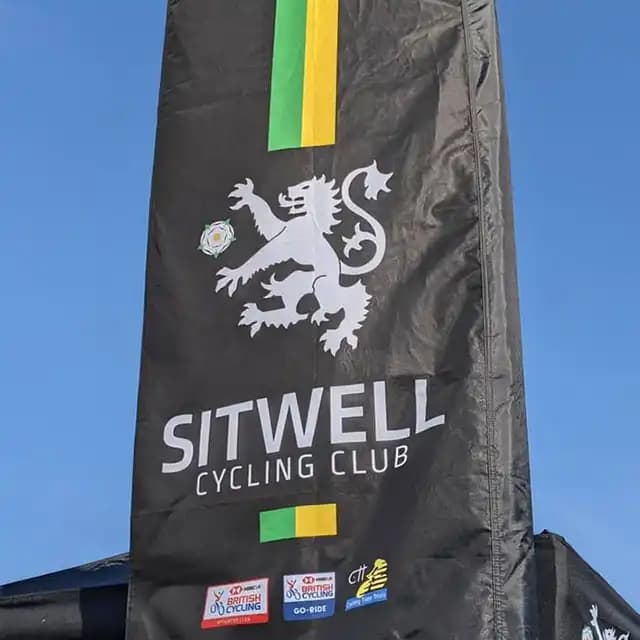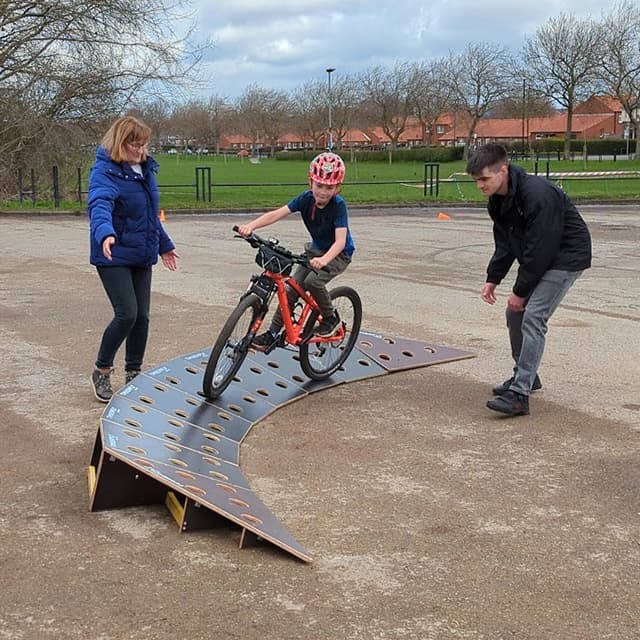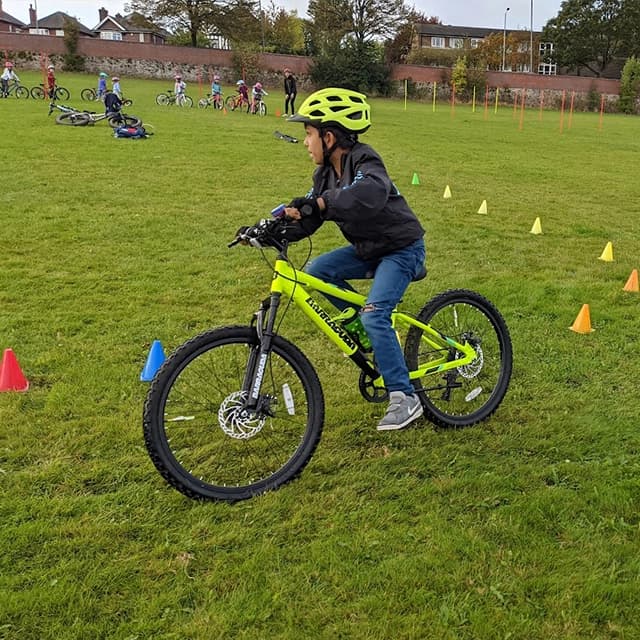 Talent Development
Using the British Cycling talent development pathways we teach your children the fundamentals of cycling before coaching them on more advanced mountain biking techniques. We do fun activities and games using cones, bean bags, balance boards, limbo bars, ramps etc to enhance the cycling skills of your child and give them a good foundation for the future.
Our more advanced students are using BMX style pump tracks, taking on trail centers and this year we are looking to get some off road cycling done on trails through local woods with our new Skills sessions.
Pedal sessions are for children who no longer use stabilisers or a balance bike and are looking to increase their confidence. Pedal sessions are run 10-11:15.
The Skills sessions are for children looking to increase their skills in a more technical environment. Skills sessions are run 10:30-11:45.
Our Balance sessions are for children new to cycling, who may have just had their stabilisers taken off or who are still using a balance bike. Balance sessions are run 11:15-12.
Cost
Sessions cost £3 for non-members and £2 for club members. Book a place through Ticket Tailor using the button below. When booking, please let us know your child's name for the booking.
Under 16s membership is now available.
Book now
We'll also need you to fill in a parental consent form for each child and email it to [email protected], please.
Herringthorpe
Usually meeting on the car park unless there is an event at the stadium. Please look out for the SCC tent or flag.
There is also free off street parking available just off Middle Lane South towards the junction with Dryden Road.
We announce the week before on social media and our Slack channels where we'll be on Herringthorpe.
Requirements
There's no minimum age requirement for these sessions other than can your child follow instructions. Our youngest member is three years old. These aren't sessions for teaching your child to ride a bike, but to enhance their skills and grow their confidence. If you're not sure, bring them along. We can provide advice and guidance no matter what their cycling ability. Our aim is to enhance your child's riding skills and grow their confidence.
They will need a bike with working brakes (if a pedal bike) and the bar ends need to be plugged. As well as a correctly fitting helmet. We are building a small library of bikes, available for loan during coaching sessions to children who don't have a suitable bike of their own. Please contact us if you need to borrow a bike and hopefully we can help.
Rotherham Children's University
We are proud to be a validated Learning Destination. Collect CU credits at our activities with your Passport to Learning. There is more on Rotherham Children's University here.
The Coalfields Regeneration Trust
The Coalfields Regeneration Trust has provided funding to train three British Cycling Level 1 coaches and progress three coaches to Level 2. More can be found on The Coalfields Regeneration Trust here.
Community Leadership Fund
Rotherham East ward have provided funding to train two new coaches in emergency first aid.
Safeguarding
All coaches hold relevant qualifications and insurance through British Cycling. They are first aid trained, DBS checked and they've done safeguarding training.
We also have Club Welfare Officers and follow British Cycling's Safeguarding policies.