Club rides
We're here for the smiles, not the miles.
Ten social rides a week on Wednesday evenings, and Saturday and Sunday mornings. All rides meet outside Brookside Pharmacy, Whiston (S60 4HY - MAP). Plenty of on-street parking if you wish to drive over. All of our rides are lead by an experienced member of the club who we call Ride Captains. All weekend rides include a cafe stop and aim to be back in the village for 1pm. Wednesday evening rides last 90 minutes and we usually pop in The Sitwell Arms for a cheeky pop afterwards.
Road Green Rides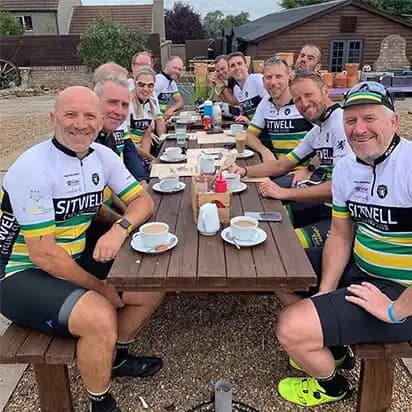 Road Amber Rides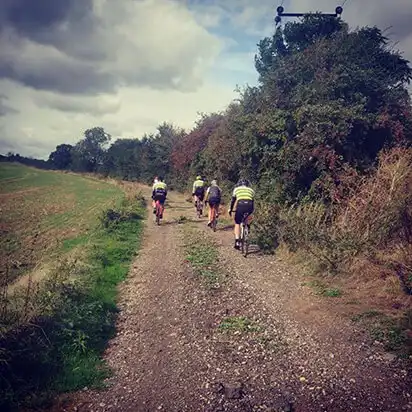 Road Red Rides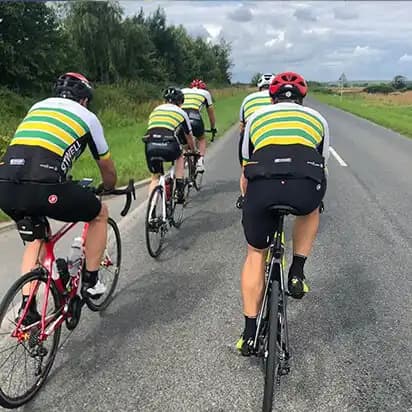 Off-Road Rides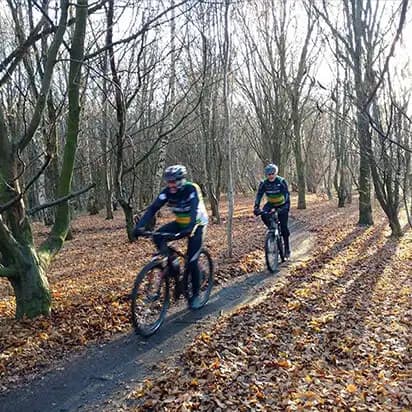 Thinking of joining us for a ride?
Great! Here's some top tips to make sure we all have a safe, enjoyable ride - click a point for futher information.
1. Ride close together [within 2-3 feet of the rider in front and besides]. It makes the group easier to pass, is more social and helps tired riders keep up.
2. Stay with your group, and make sure those behind can stay with you.
3. Ride at the pace of the rider beside you, if they slow, you slow.
4. Ride directly behind the rider in front and you'll ensure everyone stays in a safe, tidy position.
5. The gutter is full of stones, mud, and drain covers. It's also pretty close to the edge of the road and is rubbish for riding in.
6. Braking smoothly, turning smoothly and making it obvious what you're doing will give other riders time to react and make the ride less stressful.
7. If there are 2 riders on the front [side by side], passing them will cause you to ride 3 abreast and risk the group splitting.
8. Ride at an inclusive pace when riding on the front and the group will stay together.
9. Pedal on downhills when riding on the front so everyone doesn't run into the back of you.
10. Overlapping your front wheel with the rear wheel of the rider in front could cause you to crash.
11. Ride Captains are there to keep the group together and safe.
12. A driver's ability, vision, reactions and even car performance effect when it's safe to pass.
13. Lining out sometimes makes sense, but leave it to the Ride Captain to decide to avoid confusion.
14. "Car back" is probably the most unhelpful call in any group ride. No-one knows what they are supposed to do in response.
15. Pointing out potholes, gravel, branches, dead animals and other obstacles help keep the ride free from punctures, lost water bottles, broken wheels and crashes.
16. Regroup in a safe place. Groups of riders gathering by a junction makes it difficult for cars to see and navigate the junction.
17. Modern bike lights cast strong shadows and can dazzle the riders close behind. Dim them when riding in the group.
18. No-one likes a face full of cow poo. Run mudguards with a mudflap in the winter.
19. Winter takes it's toll on bikes. Check your gears, rims, brakes and tyres before every ride.
20. Take the right equipment out with you.