Mudguards
By Jonny Haynes on Mon Oct 17 2022.
As the weather starts to turn here's a reminder that you'll need to fit mudguards to your bike.
It's an essential piece of winter kit. It'll not only protect your bike and yourself from road spray, but if fitted properly and with a proper flap, it'll protect the rider behind you.
Fitting a mudguard means we can still ride as a group through the winter, after all, nobody wants to be covered in road dirt. It'll also help to keep your kit nice and clean.
If your bike has mudguard fixing eyelets then we recommend the SKS Bluemels as these provide the best coverage.
https://www.wiggle.co.uk/lifeline-narrow-road-mudguard-set
If you only have a 'race' bike that doesn't have fixing eyelets, then your best option is the Crud Roadracers. You'll need to check the tolerances on these before purchasing though
https://www.wiggle.co.uk/crud-roadracer-mk3-mudguard-set-1
If you can't fit either of the above then you'll have to go for clip-on mudguards. Something like the SKS Raceblades or these Lifeline clip-on ones.
https://www.wiggle.co.uk/lifeline-narrow-road-clip-on-mudguard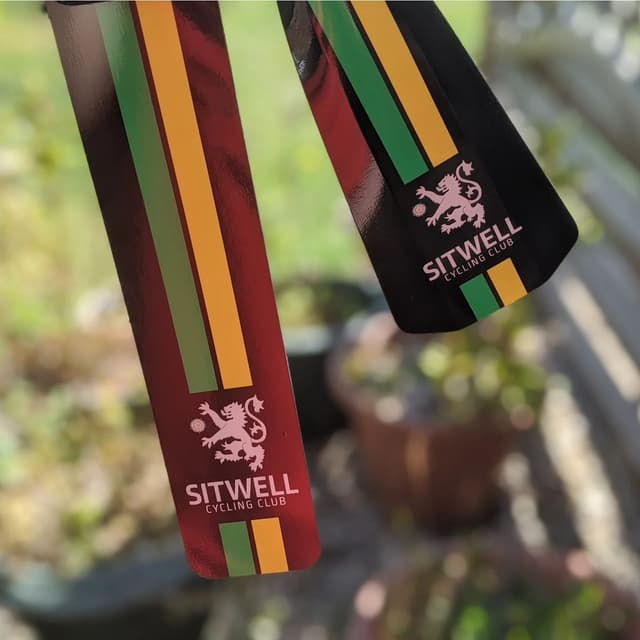 Mudflaps can make a huge difference to your winter group cycle rides. Most mudguards finish half way down the back wheel, which means you stay dry but spray still hits the rider behind.
Adding a mudflap catches that spray and everyone gets home (relatively) clean. All that expensive winter kit doesn't need washing each time, therefore extending its life. More importantly, you don't have a face covered in road dirt, which can only be a good thing.
Flaps can be made form something as simple as a plastic bottle, but we recommend club branded flaps from Raw Mudflap.
Mudguards are your way of being courteous to your fellow club members. After all we're here to enjoy the ride.